architectural illustrator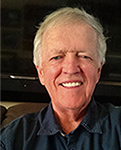 eleganthouseportraits.com
I have been an illustrator for over 25 years and currently work for builders, realtors, architects and homeowners.
I have completed over 10,000 house portraits with 100% customer satisfaction. I work in watercolor and pen and ink from your digital photos with any instructions you may have.
The portraits make wonderful closing gifts and are special for any and all occasions. They are reasonably priced with a fast turnaround, usually less than one week.
Please take a minute to view my gallery and consider using my service for that very special gift. You'll be glad you did.
Copyright Elegant House Portraits